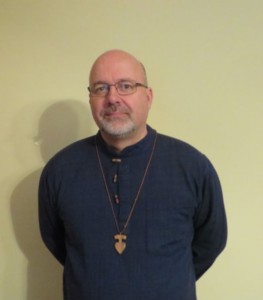 Easter Sunday : The Experience of Easter  
Many years ago now, while living in Port Pirie, I was sitting at my desk preparing Easter services when the phone rang. There's nothing unusual about the phone ringing but this turned out to not be one of the usual callers.
The person on the other end of the line identified themselves as a reporter for the local newspaper. They were wondering if I would be able to write something on Easter for inclusion in the issue of the paper due out a couple of days before the weekend. My first question was to ask how long did I have to write it. The answer: 15 minutes! And remember this is before the Internet so I would need to write it and get it to them in quarter of an hour! I eventually negotiated that I could have two hours. Still not much time but a vast improvement on 15 minutes.
However, I was still left with the quandary of what to write. What could I say in a couple of hundred words that would mean something to the readers of the paper (assuming any would bother to read it) and that would convey something of the meaning of Easter? It should have been easy, after all, the Easter story is well-known. But that was part of the problem. What could I say that would perhaps enable a fresh look at Easter?
As I was pondering the Apostle Paul's words to the church at Philippi came to mind: "All I want is to know Christ and to experience the power of his resurrection." (GNB) That became the thrust of the little message in the paper: We may not be able to explain the resurrection but we can experience it. That is what the first disciples found. They were puzzled and in awe at the events that had taken place. They couldn't explain it, but, they said, they continued to experience the presence of the risen Christ with them. And we too have that same experience. Wherever the path of our daily lives take us, through the times of darkness and light, sadness and happiness, the risen Christ goes with us.
May you experience anew the reality of the risen Christ with you.