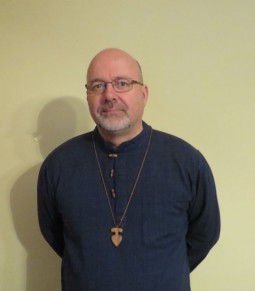 It's All About Love  
Throughout the centuries and across the world, people have used many and various means to show others they are Christian. For example, there was the sign of the fish which I wrote about a couple of weeks ago. Others, such as monastics, wear special clothes to not only show they are Christian but also to disclose something of their lifestyle choices. Today the cross is often worn by people as a sign of their faith. Less popular now but once quite common were bumper stickers.
All of that is fine in its place.
But throughout the NT there is another means by which we who follow Jesus are to show the world that we are Christian. That identifying sign, the better mark that reveals our Christianity is… love.
This was the mark, Jesus said, by which we are to be known.
'By this everyone will know that you are my disciples, if you have love for one another.' (John 13:35)
Love is a theme picked up in many places in the New Testament. Perhaps most famously, Paul wrote about it in the great love chapter, 1 Corinthians 13: "And if I have prophetic powers, and understand all mysteries and all knowledge, and if I have all faith, so as to remove mountains, but do not have love, I am nothing." (verse 2)
And in the short letter of 1 John we read: "Dear friends, since God so loved us, we also ought to love one another." (1 John 4:11)
Jesus consistently focused on and drew people back to the centre- love. That's why he shocked people, especially the religious leaders. He wasn't about to let people get away with holding on to false and illusory markers as signs of their faith. He just wanted to know one thing; are people moving toward love of God and people or away from it? Because basically, that's all that matters.
Later in life, so the story goes, the apostle John, who wrote so much about love, was asked to give a word to the people who had gathered around him. "Little children, love one another."  This became too much for one listener who had grown tired of hearing this message, and said, "Why don't you talk about something else? All you ever talk about is love."   "Because," replied John, "there is nothing but love."