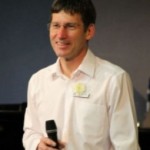 Dear Sisters and Brothers in Christ,
On Wednesday, the results from the Australian Marriage Law Postal Survey were published on the ABS website. 61 per cent of the votes were 'Yes' in the same-sex marriage postal vote. In the lead up to this announcement, the
Uniting Church President and the Moderators of each Synod prepared the
pastoral statement. I encourage you to read this statement (attached) and pray for wisdom, courage and discernment for the Uniting Church and the wider community throughout this season.
Here at Burnside City we are called to continue to live out the Gospel of Jesus Christ as people of faith.
And you shall love the Lord your God with all your heart, with all your soul, with all your mind, and with all your strength.' This is the first commandment. And the second, like it, is this: 'You shall love your neighbour as yourself.' There is no other commandment
greater than these." Mark 12:30-31New King James Version (NKJV)
As we consider our path from here, I think that we must, in the interests of
wisdom and peace, acknowledge the laws of our nation and the authority of the parliament.
How we behave now is going to be a profound witness to the people in our community and the world. This is the time for the church to demonstrate the love of God for all to see. The conversations that we have in this time of change will shape the future of our church for years to come. I want us to be known as people who love passionately, for this is the message of the Gospel.
Grace and peace,
Rev Matthew Bond