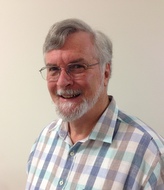 Too Good to be True?  
When Jesus burst the bonds of death, who would have imagined he would have followers 2000 years later celebrating that incredible event!
Even on the day of his resurrection, the women's story of an empty tomb was met with disbelief by his disciples. It wasn't until the Risen Lord just appeared in the room in which they were huddled away, fearful of the authorities responsible for his crucifixion, that they rejoiced in the One before them – Jesus, alive and right there with them!
Reports of Jesus' resurrection weren't met with joy and hope by everyone. His followers were ridiculed – and still are today. Many in the community pack up and head off to celebrate the Easter Holiday Weekend, maybe with just a fleeting thought for the 'crazy story' behind their days off.
(This year, Easter Day and April Fool's Day coincide. See the article 'Easter Fools?' on the next page for some more food for thought.)
Maybe as you chat with non-Christian friends and family this Easter, you will be willing to risk sharing why the Easter story is not just a 'crazy story' to you, but the story of the One who is alive in you today.