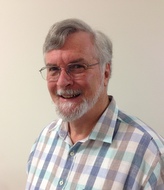 Chosen    
What a wonderful experience it is to be chosen – to know that we are important to someone, that we are valued, that we are desirable! Being chosen is of great consequence in shaping our self-image, our self-confidence – of understanding who we are!
Today, in our gospel (John 15:9-17), we hear that Jesus has chosen his disciples not simply to be his servants, but to be his friends. And we are Jesus' disciples today.
Abraham was the friend of God (Isaiah 41:8). In the Book of Wisdom (7:27), Wisdom is said to make us the friends of God.  But this word used by Jesus is really made clearer by a custom which was practised both at the courts of the Roman Emperors and those of the eastern kings.
At these courts there was a very select group called 'the friends of the king', or 'the friends of the Emperor'.  At all times they had access to the king: they even had the right to come to his bed chamber at the beginning of the day.  He talked to them before he talked to his generals, his rulers, and his statesmen.  The 'friends of the king' were those who had the closest and the most intimate connection with him.
As friends, Jesus shares himself with us. He's faithful to us, even when we do wrong. He does things for us, even when we are not able to do things for him. He treats us as his brothers and sisters before the Father. He forgives us when we ask for forgiveness – and often when we don't. And he seeks for us the joy that he wants to be ours.
Indeed, as our Lord says to his disciples in today's gospel:
"I have said these things to you so that my joy may be in you, and that your joy be full."