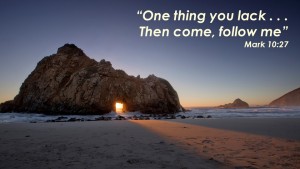 Annual BCUC Church Picnic
Sunday October 28, 12noon
Kensington Gardens Reserve (corner South and West Terrace).  Please bring your own picnic lunch, chair and thermos. Also, bring cake/slice or fresh fruit to share. Pick up a flyer at the front desk for further details.
---
Missionary Visit
Austin House, of Farthest Corners Ministry, will be visiting on Sunday, November 4 to tell us how Farthest Corners are reaching out in the love of Jesus to the Burmese community, and to those on the border of Thailand. Austin is giving a short talk at a combined morning tea between the 9:00am and 10:30am services and will be speaking again at 2:30pm.
---
Elder/Church Councillor  Nominations
Mission Trust Fund Nominations
Nomination forms are available in the foyer. Nominations close October 28.
---
Sizzling Sausages
A Church for Oodnadatta
The children of BCUC invite you to their sausage sizzle to help raise funds to build a Church for Oodnadatta.  Sunday 11 November at 10:00am between services in the foyer.
---
BCUC Saturday Friendship Club
Our Christmas dinner will be held on Saturday November 17, 6:15pm. There will be a three course meal and entertainment. The theme is "a traditional Christmas". Cost is $35.00 to Peter Foord. Booking deadline Nov 11.
---
BCUC Cares – Christmas Hamper
Hamper donations for families in need may be placed in the usual marked boxes in the church foyer, now through  December 16. Suggested Christmas Hamper items can be found on a list available at the front desk.
---
Operation Christmas Child – Update
The 167 shoeboxes from BCUC are in the first container leaving Adelaide  bound for Papua New Guinea!
---
Women's Ministry Brunch – Update
22 ladies enjoyed a pancake brunch at the home of Ruth Daws last week, in support of the Frontier Services Drought Support Appeal. A total of $645 was donated. Many thanks to Ruth for her generous hospitality.