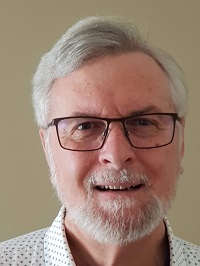 God – the Keeper of Promises  
When I was a little child, my mother loved to play 'Can you keep a secret?' with me. Her tickling of my soft palm, followed by the underarm tickle, always caused me to giggle loudly, evidence that as a keeper of secrets I was hopeless! I have to write in my defence that I've improved considerably over the years!
Another Williams' family virtue taught by my parents became a part of me. It was that we kept our promises. 'Don't make a promise that you can't keep' was taught with an explanation of the effect broken promises had on the one to whom the promise was given, as well as on me as the promise-maker. Unkept promises make for fractured relationships.
Two of our readings for today contain promises which God has kept. In Micah 5 : 2-5a we hear God promising that out of Bethlehem will come a ruler, strong in the Lord, shepherding his flock to bring peace and unity to his people.
Luke 1: 46–55 is Mary's response to the angel's news that she will become the mother of Jesus – 'the Son of the Most High' – that he will stand in the line of King David, that he will rule forever and that his kingdom will never end. Verse 55 of Mary's Song – '.. just as he promised our ancestors ..' – links back to the promise in Micah and God's promises and covenant God made with Abraham in Genesis chapter 12. It is through Abraham's descendants, the tribe of King David, that God promised to bring the world his eternal blessing of Jesus, our Saviour, God with us.
These two promises are about God's love relationship with us – God working throughout history to ultimately draw people like us to himself through the promised One whose coming we celebrate at Christmas and whose coming again in glory we await. Truly we can sing 'Glory to the newborn King' as we celebrate his birth. God has kept his promises to us – and all people.