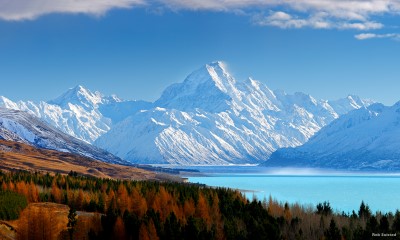 In Ephesians 3:16-19, Paul is praying for the new Christians in Ephesus.  There are many prayers for his new converts sprinkled throughout Paul's writings, but in this one he is praying for two things:  that the Ephesians may be strengthened with power in every part of them, as Jesus makes himself at home in their whole being – body, soul and spirit.
And secondly, that they be given the ability to eagerly possess the multi-dimensions of God's love, and to know it by experience, not just head knowledge.
There is a closely allied prayer in Ephesians 1:17, "I keep asking that the God of our Lord Jesus Christ, the glorious Father, may give you the spirit of wisdom and revelation, so that you may know him better."
Power to know.  This is a great prayer, and one (or 3) that we can readily pray for ourselves, or for the people we love and regularly pray for.  Because we and those we love need to know the reality of God's truth in our whole beings.
There is great power in praying the words and truths of scripture.  We can know with absolute certainty that we are praying according to God's will.  Our own prayers are often slanted by self-interest, or lack of vision and understanding.  Not seeing the full picture as God sees it.  But by praying scripture we are re-programming our minds and attitudes with God's mind and attitudes.  1 John 5:14 tells us, "This is the confidence we have in approaching God:  that if we ask anything according to his will, he hears us.  And if we know that he hears us – whatever we ask – we know that we have what we asked of him."
Many of us are concerned about our children or grandchildren, and this is a great way to pray for them.  There are many passages in the Bible that are suitable for adapting; simply personalise it by adding the person's name, or if you're praying for yourself, put it into the first person.  Here are a few to start with: Philippians 3:14, 1 Thessalonians 3:12-13, 2 Thessalonians 2:15-17, plus the three above, but the possibilities are endless!