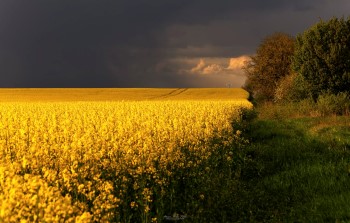 We are living in extreme times.  People have been turning their back on God's way in droves, and doing whatever seems good to them.  Many children today don't even know who Jesus is, don't know even the most basic stories about him.  Christians all over the world are being persecuted.  Here in Australia, while we are not yet dying for our faith, we are being persecuted in other ways and our freedoms are being steadily eroded.
And yet there is a great hunger in the world, a spiritual hunger, for peace, meaning, and  purpose.  We, who belong to the King of Kings, know what it is, and who it is, they are looking for.  But we hold this treasure in clay pots, always mindful of our human frailty, our inconsistencies, and what we consider our inability to be effective witnesses for Jesus.
Having just completed the Alpha Course where the last topic was on sharing our faith, several things emerged:   
While people are becoming suspicious of Christians, they usually don't have anything against Jesus.
People will be happy to listen to you if they sense you are motivated by love.
Most people are happy to be prayed for.
No-one can argue with your personal story of what God has done in your life.
The gospel is the power of God for salvation.
Romans 10:17 tells us, "…faith comes from hearing the message, and the message is heard through the word about Christ."
We need to write God's word on our hearts and experience it fully, so that we can, with real conviction, share it with others.
"…my word… will not return to me empty, but will accomplish what I desire and achieve the purpose for which I sent it."    (Isaiah 55:11)