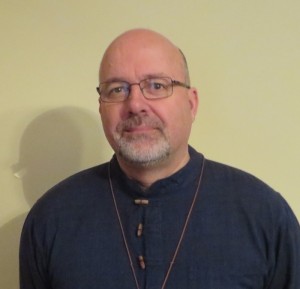 Prayer: Our Deepest Longing  
When a doctoral student at Princeton asked, "What is there left in the world for original dissertation research?" Albert Einstein replied, "Find out about prayer. Somebody must find out about prayer."
Prayer is universal because it speaks to some basic human need. As Thomas Merton put it, "Prayer is an expression of who we are… We are living incompleteness. We are a gap, an emptiness that calls for fulfilment."
When I interviewed people about prayer, typically, the results went like this. Is prayer important to you? Oh, yes. How often do you pray? Every day. Approximately how long? Five minutes- well maybe seven. Do you find prayer satisfying? Not really. Do you sense the presence of God when you pray? Occasionally, not often. Many of those I talked to experienced prayer more as a burden than a pleasure. They regarded it as important, even paramount, and felt guilty about their failure, blaming themselves.
Why does prayer rank so high in theoretical importance and so low in terms of actual satisfaction? Everywhere, I encountered the gap between prayer in theory and prayer in practice. In theory prayer is the essential human act, a priceless point of contact with the God of the universe. In practice prayer is often confusing and fraught with frustration. Why?
Advances in science and technology no doubt contribute to our confusion about prayer… In much of the world modern scepticism taints prayer… Prosperity may dilute prayer too… Time pressures crowd out prayer. Where does God fit into a life that already seems behind schedule?
My main qualification for writing about prayer is that I feel unqualified- and genuinely want to learn. God will find a way to fulfil that deepest longing. The psychiatrist Gerald May observed, "After twenty years of listening to the yearnings of people's hearts, I am convinced that human beings have an inborn desire for God. Whether we are consciously religious or not, this desire is our deepest longing and most precious treasure." Surely, if we are made in God's own image, God will find a way of responding to that deepest longing. Prayer is that way.
If prayer stands as the place where God and human beings meet, then I must learn about prayer.
(Condensed and adapted from "Prayer" by Philip Yancey, Chapter 1)