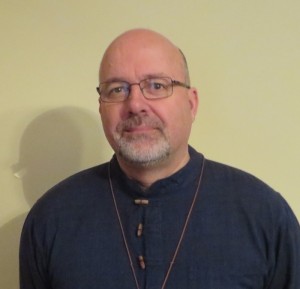 Who is this?  Someone, who has much more time on their hands than you or I have, has counted that in the Bible there are 365 injunctions to 'fear not'. Neat I suppose; one for every day of the year.
Fear is at the centre of the Gospel story for today. It's a story we know well. At the close of another day's teaching Jesus says to his disciples, "Let us go across to the other side." So they head off across Lake Galilee only to encounter one of the infamous sudden storms that can crop up on that body of water. The disciples, some at least who are seasoned fishermen, fear for their lives. And in the midst of this terror Jesus seems blissfully unconcerned, remaining fast asleep in the boat.
When the disciples finally wake him up they protest his seeming lack of concern; "Teacher, do you not care that we are perishing?" In response Jesus calmed the storm with his words, "Peace! Be still!" This, unsurprisingly, causes the disciples to ask, "Who is this..?"
The Hebrew people, Jesus people, were not a sea faring people. The great waters were seen as the abode of chaos and the cause of fear thus to be avoided. This violent storm is to remind us of the watery chaos from which creation was brought forth. (Genesis 1:2) It was the prerogative of the divine Creator to bring order out of the water's chaos. The Psalm for today (107:29) says the same: "He made the storm be still." Thus we find Jesus doing things reserved for God- ordering chaos, conquering the forces of death, assuring the endurance of life. No wonder the disciples asked, "Who is this." The answer: he is the One who can command the created order.
To jump to the end of the story, the disciples fear is overcome, not by a sudden burst of bravado, but by the presence of Jesus. We will all face fears in our lives; some will threaten to overwhelm us. But we face them, not relying on our own resources, but with the awareness we do not face them alone.