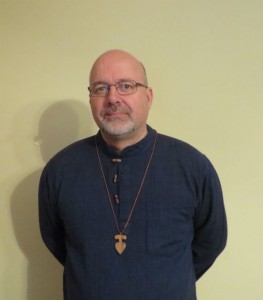 Being the Beloved  
Holy Communion is one of the central moments of a church's worshipping life. Participating in Holy Communion is, according to the National Church Life Survey, one of the most significant elements in a person's spiritual life. 
Why so? I guess there are many reasons, but one, I think, would be that Communion is a microcosm of what the Christian life is about. It reminds us of who we follow and how he lived, and then calls us to the same. It's about our identity; it's about our reason for being.
In the Gospels we read the words with which we are no doubt aware: "Taking the five loaves (he) blessed and broke the loaves and gave them to the disciples to set before the people…" (Mark 6:41) If those words sound familiar, it is because they are the same words used at the Last Supper (Mark 14:22) and also when the resurrected shared a meal the two travellers on the Emmaus Road (Luke 24:30).
Taken, blessed, broken and given. Why the repetition? Henri Nouwen suggests it is because these words summarise Jesus' life and the life to which we are called.
Our lives are taken, that is we are chosen by God. We are blessed; to be blessed is to have good things said about you. We know that in life we experience brokenness; but through that brokenness we are enabled to nourish others. And our lives are to be given to and for others; we are a unique and valuable gift to this world.
We truly are the beloved children of God.