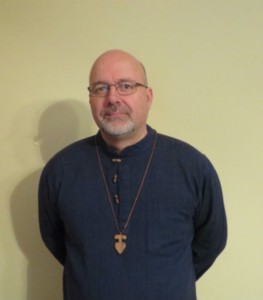 The Dangers of Going to Church!   
In one of her books, Annie Dillard, notes the curious way we come to church on a Sunday. We come into carpeted sanctuaries, with padded seats where all is orderly, neat, tied down and respectable. Yet, she says, if we knew much about the Bible and what it says it is like to meet God, the stewards should hand out crash helmets instead of newsletters.
One of those who had such an encounter was the boy Samuel. He was assistant to the aging priest Eli, so he spent a lot of time hanging out in the Temple. A pretty wholesome place you would think. Nobody expected much to happen, after all, we're told, "In those days the word of the Lord was rare. There were not many visions."
But one day that changed. Samuel was encountered by God and not only his life but many others were transformed.
It sounds like some other Bible stories doesn't it? People going about their day to day business, following predictable, conventional paths, only to be disrupted by an intrusive word, a life changing word. David was minding sheep. Peter was fishing. Ordinary lives disrupted because God called their names.
Samuel's story comes with a promise and a warning. The promise: that the word of the Lord may be rare, but God is not forever silent. Will we hear God's voice? The warning: if you don't want your life disrupted you'd better quit hanging around church. You just never know when you might hear your voice being called!