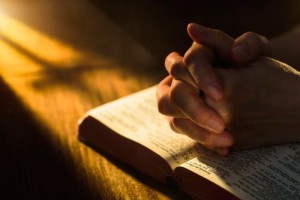 This Sunday we continue our series on prayer with a focus on prayers for others. In the reading from Ephesians 6:18-20, Paul is in prison and chained day and night to the wrist of a Roman soldier. In wanting to talk to the early church about defending themselves against the temptations of the world he draws inspiration from the soldiers' armour. There was the belt of truth, the breastplate of righteousness, the sandals to show readiness to spread the Word, the helmet of salvation, the shield against temptation and the sword which was the word of God. He then comes to the greatest weapon of all – prayer. He makes three points about prayer: It must be constant; it must be intense and it must be unselfish.
Then we come to the story in Job 42:7-10 who prayed for his friends. God clearly wanted him to pray that his friends escape God's punishment. God not only answered Job's prayer but after that prayer, God not only restored Job's fortunes, which had taken quite a beating, but doubled them.
Many studies have been done of prayers for others and they have led to interesting insights. However, in the end prayer is a matter of faith. Prayers for others show God what is in our hearts. Further, if our prayers align with God's purpose, they will be granted because of his Grace towards us. The pinnacle of prayer is "Thy will be done", and prayer leads us to discover what that is for us, and for the others for whom we pray.
Finally praying for others is good for us. Not that we should expect a reward as was granted to Job, but in focussing on the needs of others, and not being self-obsessed, it can put our issues into perspective and allow us to achieve a clarity about our personal challenges.