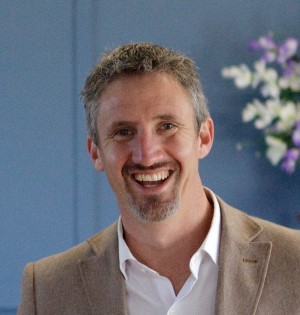 Welcome to BCUC.
We pray that you will experience the hope, love and power of the resurrected Jesus this Easter.
Jesus is alive and active!
This week like me, you may have been saddened to see the flames at the grand Notre Dame Cathedral devour its roof and spire. Some people's reactions and commentaries I have found to be an interesting reflection on some of western societies' feelings towards Christianity as being a relic of the past, a beautiful yet outdated museum of our society that is still being preserved in some corners but which we have mostly grown out of. I have heard the comment "It's sad for the building and Paris, but people don't really go to church any more do they?" 
I wonder how much Christianity will play a part in the Federal election? Where it was once a tag of trustworthiness, it now seems to be almost an embarrassment and something that needs to be defended… "I know they're Christian but they're actually OK".
Today on Resurrection Sunday we boldly proclaim that Jesus is not dead or a relic of the past. Jesus is alive and well. Jesus is still moving powerfully, transforming lives, bringing peace and reconciliation, saving souls, being our good shepherd. Just ask anyone here at BCUC. The Holy Spirit is alive and active, particularly across the globe in Middle Eastern countries, Asia and Africa. There are thousands of new Christians each day in countries that have not seen a heart turn to Jesus for over a millennia. 
Jesus is alive! This Good News will never be a fad that comes and goes; it is the light to all humankind for all time. Let's celebrate together.
*********************
If you're new to BCUC and you want to know more about Jesus and being part of this friendly, worshipping, community, we usually have three great, yet different services on Sundays (except when we occasionally combine at 9:30am such as on May 5)
9:00am Contemporary Service including very welcoming kids programs
(with groups catering for ages 0-15)
10:30am Classic Service (sing those inspiring hymns along with the choir)
10:30am Café Service (in the hall for a more intimate, interactive style)