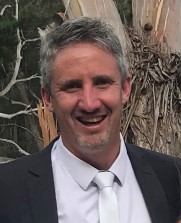 What a joy and privilege it is to be serving as the minister here at Burnside City. I'm enjoying getting to know people's stories and more about how we as a church operate. If you're new to BCUC like me and my family, welcome! I am confident you will be met by a generous and loving congregation who are passionate about this place.
Colette reminded me of a scripture during the week from Exodus 33:7-11 when Moses would go into the "tent of meeting" and inquire of the LORD. V11 says that "The LORD would speak to Moses face to face, as one speaks to a friend."
As I meet people, one of the question's I have is how is your relationship with Jesus going? Would you be able to describe it in the same way as Moses, speaking to the LORD as one speaks to a friend? Is it growing and flourishing or is it stagnant? What helps you get closer to Jesus? Worship, preaching, prayer groups, house groups, serving, personal devotions, bible reading?
In this week's reading Jesus is about to call some of his disciples, he's preaching to the crowds from a boat and he asks the local fisherman to go and fish out in deeper water. Although they expect to get nothing they find they catch more fish than can fill the local Barnacle Bills. Jesus has a tendency to layer spiritual meaning over practical things. What does is mean for us at BCUC to push out into "deeper water"? I wander how are we growing deeper in our relationship with Jesus? I'm certainly not Moses but would love to have that same deep intimacy with the creator of the universe. What about you? As it says in James 4:8 "Come near to God and he will come near to you." As we begin a new season at BCUC what steps can we take individually and together to push out into deeper water and draw closer to God.
Why not look up one of my favourite prayers from Ephesians 3:14b-21. Try and memorise this prayer during the week and use it for yourself, your family, someone at church and a friend or neighbour.