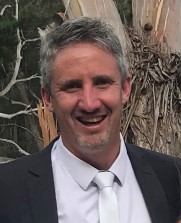 This week we talk about giving our service to the Lord. 
Think about where we hear the word service: a worship 'service', the service industry, goods and services tax, "at your service" and "service with a smile".
You may have heard of the story of Mary and Martha (Luke 10:38-42). Martha was busy getting dinner ready for Jesus and the disciples while Mary seemed to be the lazy one sitting and listening to Jesus teaching. Yet when Mary was chastised, Jesus said 'Hold on, Mary has done the better thing by listening to me'. We can sometimes take this message too far and think all we need to do is sit at Jesus feet and listen and learn. Jesus also said "teach them to obey all I have commanded". Jesus parable of the talents (Matthew 25:14–30) is often interpreted to mean putting into action the gifts God has given you.
Paul is often writing about each person of the church being gifted by the Holy Spirit in many different ways and that we need to use those gifts to help the body of Christ. I love the distilled message from this verse in Ephesians 2:10 "For we are God's masterpiece. He has created us anew in Christ Jesus, so we can do the good things he planned for us long ago." 
Even in a reasonably self-focused western society people often get a sense of wanting to serve in community, that we are here for each other. Over the last few weeks we have been challenged into re-assessing giving our time, treasure and talents in service to the Lord. The Uniting Church basis of union states "the one Spirit has endowed the members of Christ's Church with a diversity of gifts, and that there is no gift without its corresponding service: all ministries have a part in the ministry of Christ". 
Later today many of us are having lunches together (its not too late to join in). We will be serving each other, eating together and sharing life together. I encourage you to take the conversation to another level by asking some of these questions:
What has the risen Christ done in your life over the last week?
What is your favourite bible verse or book of the bible?
Tell a story about a memorable baptism.
What has been a significant sermon you have heard?
When did you realise the loving God was real in your life?
What is key in encouraging your faith?
How does the loving God excite the daylights out of you today?
How do you love to serve others and Jesus? What about it gives you the most joy?