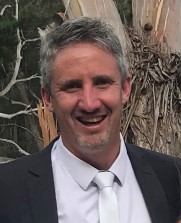 In the lead up to Easter, BCUC is looking at different ways New Testament writers explain what Jesus did at the cross – how the cross has changed the way we relate to God. Today we explore the biblical term "justification". When the apostle Paul was writing to the early churches, the term 'justification' was one of his favourite ways of explaining the cross. 
'Justification' in the bible is different to the way we might use the term. For example, my kids love telling Nicole and I their own justification as to why it's OK to eat sugar straight from the cupboard or why it's someone else's turn to do the dishes. Remembering the letters of Paul were written in the first century, Paul is borrowing from an expression that would be more familiar to his readers which refers to ones' legal status. In particular what is our legal status in relation to God? Just as we have been hearing in the news lately, even the crimes people commit decades ago are still crimes that need to be convicted and judged before a court of law. Time or good things done since then does not cover the crime. Justice is important in society and it is also an important characteristic of God.  
Paul writes in Romans that we have all sinned and fallen short of the glory of God. We can all be judged "GUILTY" in the court of God's law. However, the good news is that with Jesus Christ's death on the cross, a guiltless person took on the shame and guilt of us all and paid the consequence (the death penalty) for all of us. So, by faith IN Jesus, we are judged 'justified', guiltless, 100%, first class honours. When we are IN Christ, God judges and convicts us as if we are Jesus.  That's very cool! As Charles Wesley writes in that fantastic hymn 'And Can It Be':
No condemnation now I dread;
Jesus, and all in Him, is mine!
Alive in Him, my living Head,
And clothed in righteousness Divine,
Bold I approach the eternal throne,
And claim the crown, through Christ my own.