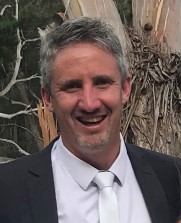 Have you ever climbed up a mountain?
It can be hard sweaty work. You need to have a certain level of fitness, pack the right gear, keep an eye on the path and be patient enough to keep putting one step forward, knowing you will get there eventually. However, once you make it the rewards are great, the sense of achievement, the open air free from distractions, the birds eye view. You're on top of the world! If you make it with friends and family all the better.
The story from Luke (Luke 9:28-36)  is about a trip up and down a mountain. Jesus took three of his best mates, went up a mountain to pray and had a dramatic encounter with God. In trying to describe the event later Luke writes that Jesus face changed and his clothes shone as bright as lightning. Then Moses and Elijah were there talking to him, a cloud enveloped them and a voice from the cloud said "This is my Son, whom I have chosen; listen to him." Suddenly it was just Jesus and his buddies, back to normal. The story is also recorded in Matthew and Mark.
It's one of the ultimate mountain-top experiences in the bible. They went there to pray and met God in an extraordinary, unbelievable way. The story says much about who Jesus is and his mission. Revealing the divinity of Jesus, like a veil is lifted up for just a moment. There are other significant biblical examples of meeting God on the mountain: Abraham, Moses, Elijah.
I think the metaphor of meeting God on a mountain is relevant to our Christian faith today. God still wants us to climb, to pray, to meet together, to come down transformed and be sent into the world. I think often we act like we're passing mountains in a high speed train. We see them calling and we think "yes I really need to climb that sometime'. What does it take to make that time now, this week? We can travel with others but ultimately it can only be us that puts our feet forward stepping up the path one step at a time. Let's make the time to meet with amazing, light covered Jesus.