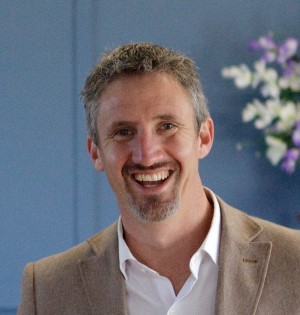 A young man once came to my office knowing he had broken the law and needed to turn himself in to the police, but was scared of prison.
We talked a bit about that, then I was prompted to tell him a story from the bible – something I had been studying recently. I gave him a very abridged version of Joseph's experience in prison from Genesis – about how it had been hard but Joseph knew God was with him. 
My young friend had never heard the story before and wanted to know more.
In the end I spend about an hour telling the story of Joseph. He was fascinated and could relate to parts of it. It gave great comfort. I then had the privilege of being his support person when he went to the police station.
The stories of the bible and the teachings of Jesus are amazing, relevant, encouraging and actually unfamiliar Good News. 
Many people might have a reasonable knowledge of what Mike Frost calls "Jesus' greatest hits – his birth, his death, his resurrection, a few miracles, and a couple of parables." I suspect many un-churched people under the age of forty barely know that much. This week we are being encouraged to deepen our understanding and knowledge of Jesus. To "marinate" in them. I want to include the whole of scripture as seen through the lens of Christ.
How well do we know about Jesus compared to say… all the marvel superhero characters and their backstories (or other things you may be interested in)?
Today it is very easy to engage more in Jesus. There are bible reading plans and apps online, movies, many books written about Jesus and multiple versions of the bible. We have a library that will help. Can we practice the spiritual discipline of study so that next time someone comes asking about their fear of jail or any other issue in life we are instantly reminded of Jesus?
Your brother in Christ,
Benji