Last Sunday afternoon we had a beautiful ministry time at the Psalm writing workshop. There was both a great sense of Joy and deep gratitude in the nature of God's love and faithfulness as people reflected on their life and the difference the presence of God has made. People stepped out in courage, some writing for the first tentative time to pen down rich songs that reveal very personally the love, care, compassion and hope of Christ.
Over next couple of months, we have the great privilege and blessing of a number of guest preachers.
Moderator Sue Ellis  will share her experience as Moderator, the work of frontier services in rural SA and her encouraging vision for the Uniting Church in SA over the last 3 years to 'Grow, Nurture and Flourish'.
Luke Telfer is a friend from the Eyre Peninsula who is a young farmer and also the president of Gideons. Luke is in Adelaide for the annual Gideons convention (an organisation that loves to give away bibles to people who need the transforming power of the living word).  He has a passion for sharing the Good News found in the bible with all people.
Charissa Suli is a multi-talented, humble and passionate UCA minister from NSW. She is a second generation Pacific Islander who has a role with the Assembly and a particular interest in mentoring and disciplining young people. She is in Adelaide to speak at a worship conference and also the Surrender conference.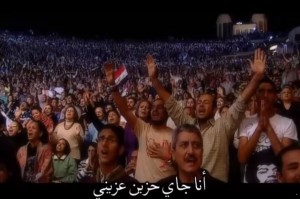 This week we hear from Craig Schultz who will tell us of  God's work throughout the Middle East via a satellite TV and radio station – Miracle Connect. It's a great encouragement that God is doing some amazing things in places that have not seen people finding hope in Jesus for many centuries. The days of western Christendom are over and the global centre of Christianity is moving. Over the last decade while Australia has struggled to see new Christians, there have been millions of conversion in Asia and the Middle East. For example in 2018, China had 31 million Christians, far more than the total population of Australia. Everyone of those is an amazing personal story of someone finding hope, salvation, forgiveness, grace freedom and abundant life in Christ causing all of heaven to celebrate.
This week I have been at the Propel Conference, a new national network of Uniting churches and pastors interested in discipleship, evangelism, raising new leaders and church planting. The strong theme throughout the worship and prayer times has been:
"Forget the former things; do not dwell on the past.  See, I am doing a new thing! Now it springs up; do you not perceive it? I am making a way in the wilderness and streams in the wasteland."  Isaiah 43:18-19