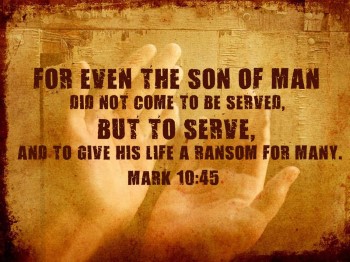 Over the next three weeks we will focus on mission, with the privilege of hearing from three guest preachers who have seen first-hand stories of 2019 missionaries from very different contexts.
Sunday 29th Sept:  Rev Sue Ellis, Moderator of the Uniting Church in SA will speak about her vision for the church over the last three years as Grow, Nurture, Flourish with a special emphasis on the work of Frontier Services in SA. This is mission in the regions of SA.
Sunday 6th Oct:  Luke Telfer, the president of Gideons Association (also a young farmer from the Eyre Peninsula) will share the amazing impact of giving out bibles to people in schools, hotels, on the streets and personally to friends and family. This is personal, local mission.
Sunday 13th Oct:  Rev. Charissa Suli a second generation Tongan Minister working as a consultant for the Assembly with a special interest in mentoring young people and inter-generational, inter-cultural ministry. This is mission with an international flavour.
What is mission? Jesus said "Go into the world and make disciples of all nations." Wesley said "The world is my parish."
From the 16-1800's many western churches from Europe sent missionaries to the new world to spread the gospel. Their fortitude and perseverance was astounding as they found themselves in villages and cities that they could not have prepared for, with languages and cultures that would've been to them completely alien. There was no way of googling it before hand. Although today's historians look back with mixed perspectives, I know personally the ongoing local churches in places such as India, China, Africa and the pacific who still hold these missionaries in very high regard.
But the word 'mission' today has a much broader meaning than planting churches and making disciples in far-flung places. Its local, regional and international. Its both social justice and evangelism, two sides of the same coin. David Bosch described the mission of the church as "A community of people who, in the face of tribulations they encounter, keep their eyes steadfastly on the reign of God by praying for its coming, by being its disciples, by proclaiming its presence, by working for peace and justice in the midst of hatred and oppression, and by looking and working toward God's liberating future."
I am drawn to the "incarnational" approach to mission. Jesus was sent to earth, he took on the form of the locals (flesh, a human body, the baby Jesus- God incarnate) lived and breathed with the locals, loved them, taught them and showed them who God was, and what God's purpose and desire was for them, then gave his life for them only to be resurrected. If we use the same approach, then we are sent (to our families, neighbours, work places, shops), we get to learn and love the people and culture, we show them who God is and God's purpose for them with a love that is sacrificial.
Enjoy these learning and being challenged these next 3 weeks. I will.