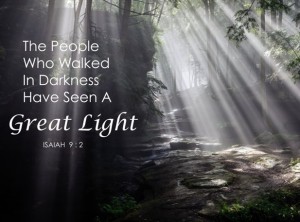 Finding your identity is a core human trait. Think of the number of movies or the volume of literature that has self-discovery as the main thread of its theme. It's about finding the answer to one of life's biggest questions: "who am I?"
Genealogy web sites are some of the most visited sites on the internet. According to time magazine it's the second biggest hobby in the US after gardening. A very popular Australian TV show called "Who do you think you are?" traces the family trees of famous Australians. These are all part of our fascination in discovering the puzzle pieces of our identity.
Our identity can be gained from many things outside our genetic tree: our experiences that shape us, our hurts and pains that leave scars, our family upbringing, our postcode, our citizenship, our current relationships, our responsibilities, our authority, our careers, our personalities, our IQ, our EQ. Our identity can be defined by external and internal things. For the next three weeks I would like us to explore the life-changing truth that our primary identity can be found in Christ alone.  If you have never given yourself a memory verse then I encourage you to make it this: "How great is the love the Father has lavished on us, that we should be called children of God! And that is what we are!" 1 John 3:1. In this sweet verse the endless search for identity is over. We are children of God, thanks to the great love that God has lavished on us! It's not so much about who I am but whose I am.
This identity is eternal. It can not be changed, no matter what external labels people want to put on you or what labels you might place on yourself. It does not depend on genetics or postcode or education or social status or being successful or how pretty you are or aren't or how many likes you get on Instagram. It is dependent on the deep love God lavishes upon us. John's gospel says right at the start what the whole point of Jesus coming to earth is: "Yet to all who did receive him, to those who believed in his name, he gave the right to become children of God— children born not of natural descent, nor of human decision or a husband's will, but born of God." John 1:12. So believe and receive Jesus and find your unshakeable identity as a child of God!