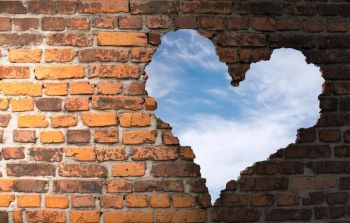 As we work through the 9 beatitudes or "secrets to happiness" from Jesus sermon on the mount, Matthew 5:1-12, you may have noticed that there meaning is not always obvious. This is partly because every statement Jesus made is rooted in Old Testament understandings. Especially some of Jesus favourite go-to books of the bible: Psalms and Isaiah.
Blessed are the merciful. Mercy as concrete acts of mercy not just a merciful attitude is something Jesus preached and did. In this he is re-enforcing the message of the prophets of old who kept warning the people of Israel of God's desire for His people. "I desire mercy, not sacrifice" Hosea 6:6. How well is your life reflecting to others the mercy of God to us?
Blessed are the pure of heart, they will see God. References to a purity of heart and the consequence of being close to God can be seen in Psalm 24 (especially 3-4) and Psalm 73. We can read about having a pure, a new, a refreshed, a cleansed heart. We song songs about this. It's the work of the Holy Spirit in our lives. The outworking of a pure heart is not only a life of integrity but also a heart that is undivided in its loyalty to God. Where is you loyalty? Jesus warns us later in his sermon that we can not serve two masters: God and money. Let us pray with the words of Psalmist "Create in me a pure heart, O God, and renew a loyal spirit within me." Psalm 51:10.