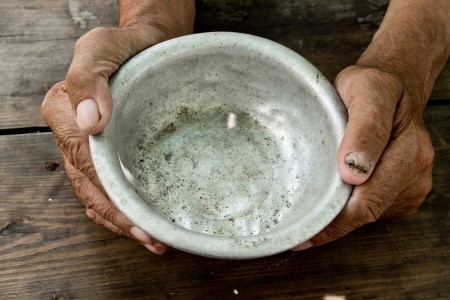 Ever wondered what the secret to happiness is?
Google it and you'll find all sorts of answers from living close to your work place through to decluttering your house.
I remember watching a Will Smith movie called "The Pursuit of Happiness" with keen interest and wondering where it would finish up. It was based on a true story and followed a very intelligent, humble dad who was living on the streets with his young son who he loved very much, as he desperately pursued a career in the stock market to get the money needed to provide for his family. It was a great emotional drama and in the end (spoiler alert) he got the fancy job, the house of his dreams and we assume, found happiness. Happiness  was wrapped up in career, finances, home ownership and supporting his family. There is nothing wrong with these but start reading Psalm 1 or Jesus famous sermon on the mount and you quickly get a very different picture.
Jesus sermon found in Matthew chapters 5-7 begins with a list of Jesus own wisdom sayings which have roots in the writings of an older prophet Isaiah, chapter 61. We call them the 'Beatitudes' which is the old latin word used at the start of these 9 sayings which translated in English is "blessed are those…". 'Blessed', or in the original greek 'makarios', means a wonderful combination of 'happy', 'fortunate', 'in a privileged position', 'well-off', but also combines words like 'blessed by God', 'salvation', 'peace' and 'well being'. Have I got your attention now?
The words that follow these 9 statements of 'blessed are' are completely opposite to what many would put in a list. If we played the game show 'Family Feud', the survey of 100 people would not start with: 'blessed are the poor in spirit' or 'blessed are those that mourn'. Yet this is what Jesus gives us. At face value some of the statements don't make much sense but need further explanation. This is what we will doing over February at BCUC. Looking at two each week, starting today. They become quite foundational in understanding the teachings of Jesus and the type of behaviour he calls us into. I encourage us to learn all 9 by heart by the end of the month. I look forward to the journey together.