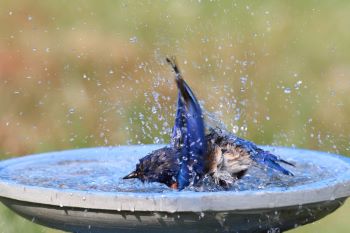 At times it seems we live in a world gone mad. It's upsetting. Is there an answer?  Is there a reason? What do I do? What can I do? God how can you help me? Why does all that I know and feel is right seem to be so wrong for everyone else?
Jesus help me now.  Be my centre, my peace, my life. Be the one from which all else flows and makes sense.
Then I reflect on Jesus words in the Beatitudes. (Matthew 5:1-12).
Blessed are…the poor in spirit… Those who humble themselves to God, who get to their knees and say with earnest hearts… "Not my will but yours be done". for theirs is the kingdom of heaven. I'm in this for the long game. Jesus the kingdom you showed and talked about is far greater and enduring than any reigning superpowers or other historical cultural moment that comes and goes like an unwatered lawn.
Blessed are… those who mourn, I see the devastation of a bush that burns with angry fire, I hear news of grief and pain, I keep informed of a pandemic fuelled with fear. People mourn, and you bring comfort. Yet this is different mourning. We read Isaiah 61:1-3 and realise Jesus is bringing comfort to those who mourn for God's kingdom come, for reconciliation of a spiritual and physical world. for they will be comforted.
Blessed are the meek, they will inherit the earth. I don't know whether I want to be known as 'meek'? It sounds too passive. Blessed are the 'pushovers'?. What about all that assertive training I got in primary school. Aren't we meant to be able to learn to share our feelings both +ve and -ve? Then I read psalm 37:7-11. Meek is more about being still and waiting patiently for the Lord to act, to refrain from my own anger and wrath. To seek gentleness and patience and trust "there is a future for the person of peace" (Psalm 37:37b). Look long term… our inheritance as Children of God is coming.
Blessed are those who hunger and thirst for righteousness, What a life of privilege I have lived. There are very few times I can think of not having access to food or water if I really needed it. One person I met who knew poverty and hunger said: "It's like constantly wearing a shoe that is 2 sizes to small. You can never really ignore it, it focusses you waking and sleeping." Do we have that same sense of passion and longing for God's righteousness? Do we have a hunger for ourselves, our church and our community to know the deep redeeming love God has for them and the way of resurrection life, empowered of the Holy Spirit? If we do, if this is our sincere hope and prayer then Jesus says… we will be filled.
Thank you Jesus for your centering wisdom.