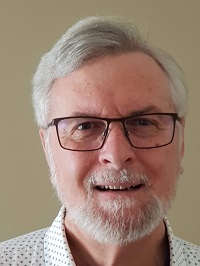 Good morning Easter People!  
Today we move on into that joyous season of new life and new hope for everyone made possible through the resurrection of Jesus from the dead – the Easter season. Gone is the tension of the night of Jesus' betrayal and arrest. The pain and horror of Good Friday is behind us. We are the Easter People following a Risen Saviour whose presence strengthens us daily.
Living on our side of the Resurrection makes it hard to completely enter the fearful 'hideout' of the disciples following the events of Good Friday. John 20:19 tells us that the disciples were together on the Day of Resurrection – but they were locked away and fearful. Their fear turned to joy as Jesus came and stood among them, showing them the wounds from his crucifixion and bringing them peace.
Into their discouragement, uncertainty, confusion and fear, Jesus miraculously came. Their closed doors couldn't keep him out. He knew their needs and came to them to bring them hope for discouragement, confidence for uncertainty, understanding in their confusion and assurance for their fear.
It's easy for us to become locked away from Jesus and others in times of discouragement, uncertainty, confusion and fear. These experiences strain and sometimes break our relationships with others and with Jesus. We need to remind ourselves and be reminded by others that Jesus' love and renewing power reach out to us in our 'hideout' times. As our Risen Saviour, Jesus has promised to be with us always to strengthen us and help us through every day of our lives. He wants to bring us peace, purpose and power in times when we'd rather just 'hideout' – 'peace' to be able to step back and consider our situation in the light of his love, 'purpose' by opening up new possibilities for our daily living and 'power' to get on with life.
Blessings, Easter People –  our Risen Saviour is with us and for us!