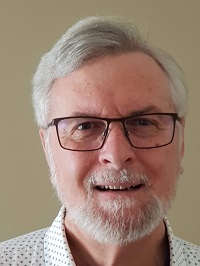 Heard any good news lately?  
Once upon a time, before every home had telephones – yes, 'telephones' not mobile phones – a young, pregnant woman awaited the birth of her first child. Their neighbours, an elderly couple, insisted that when the time came, their telephone was to be used to call the hospital, no matter what the hour of the day or the night.
And so the time came for her to be delivered (sound familiar?). Stuck to the wall above the neighbour's telephone, in very large numerals, was the hospital's telephone number. Thus the process began, culminating in the birth of the couple's first-born son.
Over the next 48 hours, the new father visited many, many friends and relatives, each conversation beginning with the words "I've got some really good news for you!"
Luke 2:15-20 records the appearance of an angel of the Lord to a most unlikely group of men – shepherds, among the outcasts of their society – looking after their sheep on the hills above Bethlehem. "Don't be afraid – have I got some really good news for you!" could be a paraphrase of his greeting. Not only did they hear his greeting but also the good news that Messiah – the long awaited, anointed One from God – had been born. He was to be found in a stock feeder wrapped up nice and tight in the little town below them. Being curious by nature, the shepherds hurried down to Bethlehem to discover things were just as they had been told.
But the shepherds didn't stop there. They had heard some good news, they had seen for themselves it was true and they spread the word to amazed townsfolk and anyone who would listen to them – good news from most unlikely sources.
Now is a great a time for Christians to ask, "Have you heard the Good News lately?"