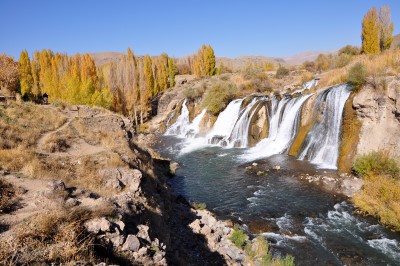 Today we come to the final topic in our series on Prayer – Confessing Prayer – and it's also Australia Day.
The key reading for today is Nehemiah 1:1-11. Nehemiah was a Jew who had risen to a prominent position as cupbearer to the Persian emperor Artaxerxes I, part of the Jewish minority living in Persia. As the king's cup bearer, he tasted the wine before the king drank.
Nehemiah inquired from his brother about the situation back in Jerusalem (vs2-3), empathized with those who were hurting (v4), humbled himself before God (v4) and prayed (vs5-11), expressing adoration to God (v5), confessing and sharing his nation's sin to the Lord that led to the destruction of Jerusalem and the exile of many to Persia (vs6-7), and petitioning God for help (vs 8-11). God stirred the heart of Nehemiah to rebuild the walls of Jerusalem. That story begins with our reading this morning.
However, in verse 6 we read:  I confess the sins we Israelites, including myself and my father's house, have committed against you (God). Nehemiah was aware that his nation had broken the covenant with God and they were being punished accordingly. Strange? Someone in exile confessing the sins of his nation to God and seeking God's help to restore Israel's relationship with God and rebuild the city walls of Jerusalem. And it happened.
Nehemiah had a sense of individual and corporate responsibility which many people lack today. He identifies with his people and his nation historically in a way that we don't identify with the church and our nation. We don't confess the failure of the church or of our nation as if we are the ones who have sinned, failed, or fallen short. We're more likely to say, "It's not my fault. I didn't do it. I wasn't even there."
On this Australia Day, to pray a prayer of confession like Nehemiah did on behalf of our nation and our church may seem too difficult. However, maybe we will be encouraged by Charles Swindoll who writes in Hand Me Another Brick, "I plead with you—as you go before God in prayer concerning any unresolved… conflicts, have the attitude reflected in these words: 'Lord, I bring before you these areas where I have caused an irritation. This is my realm of responsibility. I can't change (the other person – situation). But God, I can tell you that this is my part in it; please forgive me'". 
Confession prayer begins a renewed relationship with God. Knowing ourselves forgiven, we can better forgive others and pray for them, thus renewing our relationship with them, including our church and our nation.