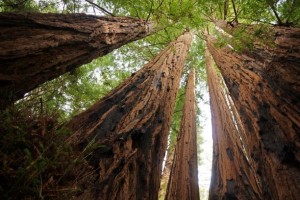 Today and next Sunday I'll be preaching from St. Paul's letter to the Philippians. It's four chapters of joy! Its key verse is chapter 4, verse 4: 'Rejoice in the Lord always.  Again, I will say it – Rejoice!'
Today we'll be thinking about Joy in Community – four characteristics of a joy-filled community from Philippians 1:1-11. It's quite amazing that this theme should flow throughout this short letter from Paul:  he's a prisoner in chains in Rome when he writes to the Philippian church – not the ideal environment to produce a joy-filled letter! Next Sunday the theme will be Hope for the future.
So, on today's theme, what is 'joy'?  Some think that 'joy' and 'happiness' are the same. 'Joy' and' happiness' are wonderful feelings to experience but are very different. 'Joy' comes when you make peace with who you are, why you are and how you are, whereas happiness tends to be externally triggered and is based on other people, things, places, thoughts and events. 'Joy' is listed as one of the 'fruits of the Spirit' in Galatians 5:22. John Piper writes, 'Christian joy is a good feeling in the soul, produced by the Holy Spirit, as he causes us to see the beauty of Christ in the word and in the world.'
The giant redwoods of California are among the world's largest living things, towering over 100 metres above ground. You would imagine that such forest giants would have huge root systems, burrowing deep into the earth to provide stability for their massive canopy. In fact, redwoods have a very shallow root system. They support themselves by sending out their roots laterally, so they intertwine and interlock with other redwoods nearby and together stand strong against buffeting winds.  Like many trees that grow in a forest, their close proximity to each other makes them grow taller, straighter and faster as together they seek and strive towards the light.
Today we'll consider life situations and the Christian understanding of 'joy' to grow into a deeper appreciation of ourselves as a 'community of joy'. We can learn a lot from Philippians – and from the redwoods!