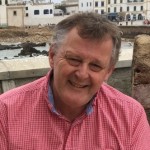 Discerning the Spirit of God is a lifelong journey for us followers of Jesus.
Did I hear that right or was I only projecting my desires onto God?
Was I really paying attention?
Did I let an opportunity pass by?
Was I so caught up in life that God couldn't be heard above the noise?
There are many similar questions and we often feel guilty and then doing whatever anyone asks in a desire to not miss hearing God.
So, firstly, we will always miss God's voice on occasion. That is not a sin. What is a sin is when we do not listen for God to speak. To be listening and not hear is a disappointment, but our heart is right so God will not condemn.
Discerning the Spirit is important but only the first step. When God speaks and we hear there is always a next step, and it usually entails action. A real struggle that many of us have is that when God speaks we are often unsure and do not act. We do not do what God is asking. I have missed the cues many times and so now I have come up with a new commitment. If I even suspect that God has spoken to me I will do what I think God is asking (assuming of course that it is loving and consistent with Scripture). I find that when I respond to the whispers of God's spirit, I am in the midst of amazing things that God is doing. Maybe it is when I speak to someone and the conversation goes to unexpected places, or when I see the love of Jesus in the most unlikely of people, or I discover someone who is wanting to reach out to God but doesn't know how.
When we respond to the word of God there is blessing and very seldom rejection. The gospel is surprising and asks even more surprising things of us.