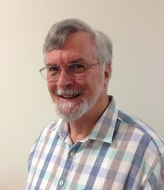 There are a number of 'Specified Ministries' within the Uniting Church including the ministry of Lay Preacher. Today across the Synod we celebrate and give thanks to God for those who have been called by God to exercise this ministry. Without their commitment to proclaim the Word of God, it has been estimated that half the services of worship conducted in Uniting Church congregations each Sunday in SA would have no preacher!
We are blessed at BCUC with 7 accredited Lay Preachers, 5 retired accredited Lay Preachers and 7 more people not accredited but who preach within our congregation from time to time. Thank you for the faithful exercise of your ministry among us.
Those who have been gifted by God to preach are examples of those who the Spirit is using to equip us as a congregation for Christian living. The purpose of such gifting is that we may be unified in faith and grow to maturity in Christ. Ephesians chapter 4 on which my sermon for today is based, indicates clearly that the ascended Christ gave various gifts to the infant Church for its growth in faith, service and unity. Using the 'body' analogy, Christ is the Church's head, and as each one of us joined together in him plays our part, the body grows and builds itself up in love (Eph. 4:16).
Thank you to all who preach in our various services of worship. Your faithfulness and commitment to proclaim the Word of God inspires us for our daily living and brings us fresh insight from God for our personal lives and our life together as a congregation.