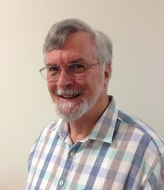 NAIDOC week this year runs from 8th – 15th July. NAIDOC stands for National Aborigines and Islanders Day Observance Committee. Its origins can be traced to the emergence of Aboriginal groups in the 1920's which sought to increase awareness in the wider community of the status and treatment of Indigenous Australians. It is a time to celebrate Aboriginal and Torres Strait Islander history, culture and achievements and is an opportunity to recognise the contributions that Indigenous Australians make to our country and our society.
The theme for 2018 is Because of Her, We Can!  It focuses on the role Aboriginal and Torres Strait Islander women have played – and continue to play – in active and significant roles at the community, local, state and national levels. Although intended for classroom use, resources found at https://www.naidoc.org.au/resources/teaching-guides provide helpful background to this week of celebration.
Our Uniting Church in Australia is committed to the special relationship of Covenant with God and one another, that first and second peoples are called into together. It is in this God-inspired relationship that healing and sacred kinship may become possible. The Uniting Aboriginal and Islander Christian Congress (UAICC) is an association of Indigenous peoples within the Uniting Church. The Congress requested and was granted by the Assembly, in 1985, authority to make decisions in all matters relating to ministry with Aboriginal and Islander peoples.
I invite you in NAIDOC week – but not just then – to pray for reconciliation between first and second peoples in our country.
References: http://sa.uca.org.au/covenanting/
https://www.naidoc.org.au/