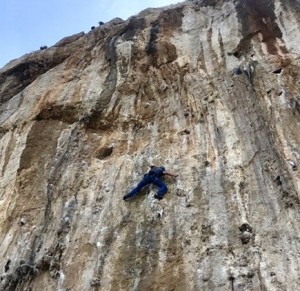 Looking through the psalms at BCUC, I hope you have been seeing the range of human emotions expressed to God in poetry and prayer. This week we look at Psalm 73 which tells a story of a person who had feelings of jealousy and envy as they looked at how much more fun it seemed the people who don't follow God have. He nearly slipped and lost his faith. Yet, he remembered the goodness of God, and came to a solid understanding that a relationship with God is better than anything else. 
Have you thought about writing your own psalm? In BCUC Chats I gave a brief outline on how to write a psalm based on Psalm 10. Many Psalms follow a pattern which can be replicated. We believe there is some amazing talent in BCUC and would love to give the opportunity for the congregation to contribute their own Psalms to a booklet we will publish as a Christmas gift to all. We would love to see your contributions. Send them to bcuchats@burnsidecityuc.org.au.
If you need a kick start we will host a Psalm writing workshop Sunday 25th August, 2-5 pm at BCUC. Below is an example of a psalm from a workshop that was run in in Illinois.
A Coffee Psalm
O God, You are like coffee!
You percolate . . . and the mere sound of you stirs me from sleep. I thirst 
  for you, O God, in the morning when I wake up. Your aroma permeates
my soul when I come into your presence. You pour yourself out and
shower me with blessings. You fill my cup with good things. Your
heat and steam rise as incense and fill my nostrils. I lift you up
with my hands and drink you into my being. Your warmth
penetrates my mouth. O taste and see that the Lord is good!
Your warmth continues to travel through me, warming my
gut. You dwell ever within me. You energize me, O God.
After a time, you give me energy to set about the tasks
you lay before me. I return to you, O God, throughout
the day, and get renewed and refreshed every time
I drink you in. O taste and see that the Lord is
good! You restore my soul and fill my senses.
You help me get through the day when
my sleepiness tries to keep me
from doing your will. O taste and see that the Lord is good.
O God, you are like coffee to me!
© 2012 by C. Christian Dederer