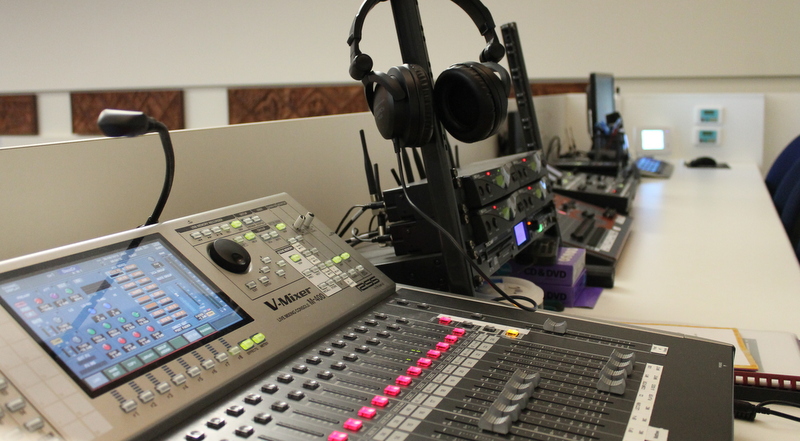 The audio visual and lighting (AVL) team is a one stop shop for techies and people (young and old) who would like to be a techy.
We are privileged to have:
digital Roland sound desks
AKG radio microphone systems
live recording system
digital hearing loops
LSC Maxim DMX lighting console
Roland digital video mixer
Epson front of house and rear screen projectors with PC console
Roland VR5 camera mixer

 
We have plenty of room for extra people and people wishing to learn.  There are practices every week so there is plenty of time to experiment as well.  Please feel free to ask any of the techies a question… They are always happy to talk to people – especially if its about their toys….