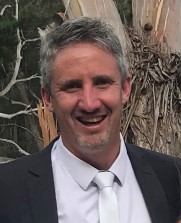 One of my favourite biblical images of growing in our faith and our relationship with Jesus is that of a tree. The prophet Jeremiah, when giving a message to the Isrealite people to hold onto God said this…
"Blessed are those who trust in the LORD, whose trust is the LORD.
 They shall be like a tree planted by water, sending out its roots by the stream. It shall not fear when heat comes, and its leaves shall stay green; in the year of drought it is not anxious, and it does not cease to bear fruit." Jeremiah 17:7-8
The very first Psalm reinforces this imagery.
"Happy are those who do not follow the advice of the wicked, or take the path that sinners tread, or sit in the seat of scoffers; but their delight is in the law of the LORD, and on his law they meditate day and night. They are like trees planted by streams of water, which yield their fruit in its season, and their leaves do not wither. In all that they do, they prosper." (Psalm 1:1-3)
One of my aims and hopes for my own Christian walk is to always be growing into something like the majestic River Red gums that line the creeks of Burnside rather than a prickly weed growing in a desert. I usually begin each year around this time spending some time quietly in prayer, usually in a National Park, asking God what do you want me to focus on this year? What do you want me learn? Speak Lord your servant is listening! Sometimes I get a clear focus very quickly, other times it takes a while to get clarity, but I trust that every year the Holy Spirit will reveal some theme for the growth or fruit to come from my discipleship tree. I wonder what area of your life is God prompting you to grow into this year?
Your brother in Christ,
Benji