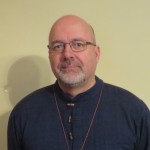 Dealing with Anger — All of us from time to time will feel angry and we certainly see signs of anger around us in such things as road rage. But of all the human emotions anger is perhaps one of the most difficult to deal with. Responses to anger range from trying to bury it within ourselves to free venting of our anger in a rage.  There is an opinion in some church circles that it is wrong to be angry and texts like Colossians 3:8are brought out to support that point of view: "But now you must get rid of all such things…" and the first thing mentioned is anger.
But when we read the Gospels we find that Jesus was on occasion angry. I think, for example, of when he turfed the money changers out of the Temple. Or in Marks Gospel (3;5) when he responded to the way people were using a man with a withered hand for their own ends. And Ephesians tells us (4:26): "Be angry but do not sin."
How can we be angry without sinning?
Well, it's not by trying to repress our anger, that is, try and bury it within ourselves and hope it won't escape. It isn't by releasing it, giving free expression to the anger within us.  There is another way, and this is to redeem it. That is, turn the energy of our anger into a good purpose. People like Wilberforce were angry at the slave trade and they allowed the energy of that anger to overturn the trafficking of human beings. An early desert monk by the name of Evagrius said we should not waste a good anger on being angry with a person. Rather, he said, we should be angry at a wrong and allow that to motivate you to right the wrong.
Often when we feel angry it is a knee jerk reaction to something that we perceive to have threatened us in some way. Something happens and we react. Action leads to reaction. To redeem our anger we need to place a step in between the action and reaction and that step is to question. Something happens and we feel angry. We then ask, Why am I feeling like this and what can I do about it?
That is, I think, how we can be angry and not sin.