Becoming Mature Disciples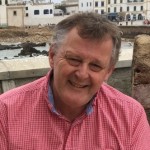 One goal for Christians is to become mature disciples. To become more like Jesus or to live as Paul describes it "in Christ" is a rich and fulfilling outcome. The reality is that for most of us we have barely begun on that journey.
There are many parts of our lives that do not come under the Lordship of Christ, and for many of these we are either unaware or in denial about this. The areas we are unaware of are something we can afford to be patient about. If we continue to commit to growing as disciples, then these will come into awareness, and though it may be painful to deal with them, we can grow them, and with the support of our brothers and sisters in Christ, see this time as a significant and positive part of our Christian journey.
The areas we are in denial about are where the real issues arise. Often we are in denial for a long time and so our justifications are well developed and our "quieting" of the voice of our conscience is well practiced. Many of these are areas that we believe are "ours". It may be our use of power, or our command of our emotions, or our sexuality, or our family relationships or . . . or . . .
These areas are often the major blockages to our maturity. Like the rich young ruler we may seem to have everything but know there is something lacking. And like the rich young ruler when we are confronted by Jesus, we can find we have constructed our own prison for, like him, we may find that those things we thought were under our control have in fact come to control us.
One area of our lives that we seldom think of as needing to be under Christ's Lordship is our emotions. We believe these are ours alone and yet they are very much part of our createdness. God knows and understands we are emotional beings. If we look at Psalm 22 we see the psalmist is emotionally all over the place, and yet he seeks to bring even his dark emotional place under the hand of God. To grow into Christian maturity we too need to bring our emotions under God's control. This does not mean we shut them down, rather it means we know our emotions, hear what they are telling us about where we are, and then bring this before God to find God's wisdom about how to act in an appropriate way.
Then we will grow more and more in the imitation of Christ.