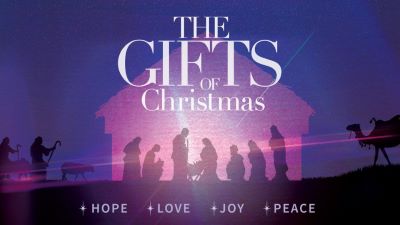 Everywhere we look, we see signs: street signs, advertising signs, signs on the roadway, signs telling us how long we can park or whether we can park there at all. If we take notice of them most assist us, some confuse us – but we need to see them and follow what they say.
The Advent/Christmas/Epiphany cycle of the Christian Year is full of signs. The prophet Isaiah announces a sign to king Ahaz that 'a young woman will conceive and bear a son and shall call his name 'Emmanuel" – God with us." Matthew builds on this as he tells the story of the birth of Jesus: "All this took place to fulfil what the Lord had said through the prophet – 'The virgin will conceive and give birth to a son ….'
The angels were busy. They surprise the shepherds with the announcement of the birth of Jesus – Messiah – by telling them: "This will be sign to you. You will find a baby wrapped in cloths and lying in a manger." So they go to Bethlehem and it's just as the angels had told them. They told everyone they met what they had seen.
One of the more obvious signs comes with Epiphany – the visit of the Magi from the east to the young child Jesus. They followed a star to a house in Bethlehem, presented their gifts and worshipped him.
I hope you have allowed yourself to fully enter into the love, joy, hope and peace celebrated in our times of worship throughout Advent, this time of looking forward to celebrating again the birth of Jesus, Messiah, and anticipating his coming again as King of kings and Lord of Lords.
Love, joy, hope and peace are not only gifts Jesus brings to us but gifts we are called as Christians to share within our families, with our friends and with all we meet. These are signs of Jesus' presence in us. Let's make sure they are seen.