Christmas Services
Christmas Eve
6:00pm Family Service
11:30pm Carols & Candles
Christmas Day
9:30am Worship for everyone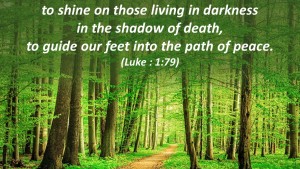 'Welcome to BCUC' Afternoon Tea
For all those new to BCUC this year. Saturday 22nd December 2-3:30 pm. Join us for ice-creams and toys, or tea and scones.  See Merle Paton and Gaynor Strapp for more info.  Come and say, G'day.
Thanksgiving for the Life of Bruce Brooks
A Service of Thanksgiving for the Life of the late Bruce Brooks will be celebrated at BCUC on Wednesday December 19 at 2:00pm.
A Message from Gary
Dear BCUC Friends, Having returned from my trip to the UK I wanted to express again my gratitude for the generous gift given to me when I concluded supply ministry at Burnside. At my farewell the hope was expressed that the gift would help me have a good trip and I am happy to say it most certainly did. Thank you.
Wear Red Next Sunday
By Jesus' blood we are washed clean and so our relationship with God the Father is restored. Help celebrate Jesus' love for us next Sunday by wearing red to church. 
KCO is Coming
Kids Camp Out (KCO) is a Uniting Church camp for 7 year olds to Year 7's. On 23rd and 24th March 2019 hundreds of campers, junior leaders and leaders will gather at Adare Caravan and Camping at Victor Harbor for a fun filled 24 hours of stories, games, crafts, Bible studies, food, fellowship and some sleeping. Make a note in your diary and let your friends know so they can join us for a fabulous time. In 2019 there will be no cost for campers and helpers so let's bring as many children as possible. More information will be available soon. This year we are looking for a coordinator, so if you would like to be part of the KCO leadership team speak to Gaynor Strapp.
BCUC Christmas Postcards
We would like to encourage you to take some additional BCUC Christmas postcards to distribute to family, friends,  and mailboxes in your neighbourhood. Extra cards are available in the foyer.  Please take as many as you can distribute.