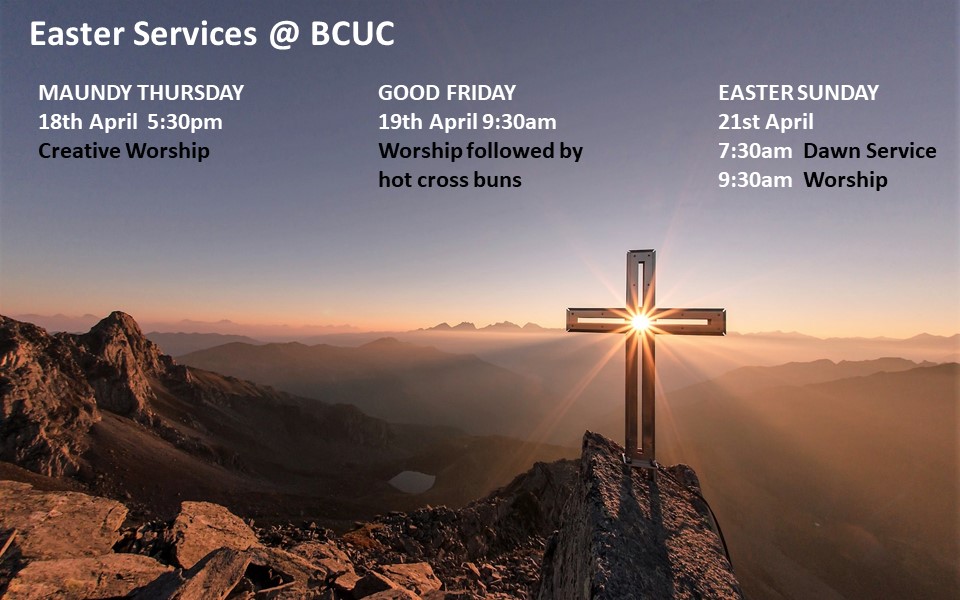 Grant Received from 3DNet
Congratulations to our young people for receiving a $1500 grant from 3DNet to support missional projects.  The money will be used to hold a  community fundraiser  at BCUC in May.   All proceeds from that event will be donated to Backpacks 4 SA Kids,  the team's choice of support.  Stay tuned for more details in the coming weeks.
Successful Family Fun @ 5
We had about 30 part time & full time wonderful helpers who worked together over a range of tasks needed for the evening to flow and to be successful. We had 50 children and their families many of whom had not attended before. It was wonderful that some families stayed till 8pm talking to the new people they had met. Thank you all.
BCUC Saturday Friendship Club
The next meeting is on Saturday April 27. The speaker is Janet Scarfe who will reveal some of the exploits of South Australian women who were involved in World War II. Usual time of 7:15pm for a 7:30pm start. Please bring a basket supper. All visitors welcome.
Christmas Bowl Thank You
BCUC's gift of $1671 will have an immediate impact for Rohingya families in Jamtoli refugee camp in Bangladesh, who have lost everything and are struggling to find shelter, food, and clothing.
Entertainment Books
Entertainment Books are again on sale. Books or digital memberships are $70 each, $13 of which goes towards support for mission. To order, call Rita Bottrill  on 0401 838 641 or email bottrill@chariot.net.au. You can also order and pay online here.
Uniting Church  e-News
UC e-News is the weekly email newsletter of the Uniting Church SA. It seeks to connect the Uniting Church SA community and help our church members communicate with each other – it's part of our core activity of Uniting People. To subscribe to UC e-News, visit here.
Dr Jon's Pantry
Freshly made FIG & GINGER JAM  has been added to our range; it's yummy, so do not miss out.  ALSO Easter chickens have hatched!
John Bell in Adelaide
8-10 May 2019: John Bell is a preacher, hymn writer, composer, lecturer and broadcaster. He is an ordained minister of the Church of Scotland and a member of the Iona Community. John is coming to Adelaide for a 3 day workshop in which he is covering such topics as 'Songs to enliven communities of faith', 'Keeping faith in an age of consumerism' and 'Exploring Celtic Spirituality'. For bookings and info go to www.trybooking.com/BBNLH.  Supported and endorsed by the Uniting Church.
Lent Event 2019
This year, our focus is on saving lives through health education, preventing violence against children and raising up new leaders in Timor Leste, Southeast Asia's poorest nation. Donate directly online at  lentevent.com, or use the Uniting World Appeal Envelope and post it yourself.  Cash donations can be placed in the marked box in the foyer.