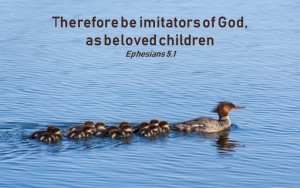 Global Leadership Summit
This year the GLS will be held at Seeds Uniting Church at Aberfoyle Park on October 26 & 27. If you would like to attend the GLS please RSVP to Deb at admin@burnsidecityu.org.au no later than Monday August 27.
---
BCUC Saturday Friendship Club
The next meeting is on Saturday August 18. The speaker is Helen Brooks. Her presentation will be "New England in the Fall", plus a bonus of time spent in New York and Washington DC. Usual time of 7:15pm for a 7:30pm start. Please bring a basket supper. All visitors welcome.
---
Farewell Gift for Gary
We will be saying farewell to Gary during the lunch on Sunday August 26. If you would like to contribute to a gift for him, there will be a container in the foyer this Sunday and next Sunday.
---
Meditation Revisited 
In May a well-attended three week series on Christian meditation was held. Some people have expressed a desire to continue the practice in a group setting. Any interested in pursuing this are invited to a one off session on August 14 (at either 1:30 or 7:00pm). We will also have a time of meditation and you will be able to ask any questions you may have about meditation. Gary Stuckey
---
Anniversary Service — August 26
9:30am Combined Service
10:30am Morning Tea
11am Chats Live
12pm Shared Lunch
Please bring food to share for the lunch. If your surname begins with A-G please bring a sweet item, otherwise, please bring something savoury.
---
CBMC Prayer Breakfast
The CBMC Prayer Breakfast is on Thursday September 20 at the Adelaide Convention Centre starting at 6:45am. The speaker will be Daniel Flynn the founder of Thank you water. If you would like to attend, please RSVP to Deb by email no later than Monday August 13.