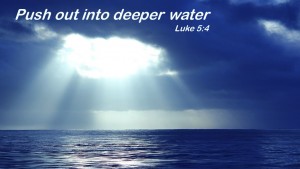 BCUC Netball Club
For youth and children around 8 years and up.  The deadline for nominations for players is Today.  The club is particularly looking for interested girls and boys to join their new under 8 team.  Trial sessions are on Sunday 3rd March.  See the new BCUCNC website for registration and further details :  https://burnsidecityucnetball.club, or contact Cathie Malyschko on 0413 737 023.
BCUC Cares
Uniting Communities thanks BCUC for their continued generosity in donating food & toiletry items each month for families in need.  The needs continue. Suggested items include: Various toiletries eg shampoo, conditioner, soap, disposable shaving blades deodorant. Various Cereals,  pasta sauce, noodles, rice, tinned fish tinned food – spaghetti, soup, vegetables, ground coffee. tea bags. sugar, milo or hot chocolate powder, laundry powder, ziplock bags (sandwich size). Bulk items will be repackaged by Uniting Communities in order to be shared amongst families. Please hold in your prayers the individuals and families our church is seeking to support.
Wednesday 9:30am Prayer Group
The prayer group plus short bible study which meets Wednesday mornings at 9.30am resumed Feb 6th and new members are warmly welcomed.  We follow the lectio divina method of listening to God's message in the Bible. Come along and see if this is a helpful method for you.
The Blessings Course
This 7 session course is based on the popular books, "The Grace Outpouring" and "The Way of Blessing". It is God's desire to bless – both people and situations, and we can be his agents. This inspiring and Bible-based study will be held on the 2nd and 4th Tuesdays of the month, 10am upstairs in the church.  We would love to have new people join us. Enquiries to Colette Williams.
Seniors Second Sunday Lunch
TODAY, 12noon until 2.30pm. Come and join us for friendship, fun and food. Chicken & Salad plus a fruit platter. Please see Anita Wheaton for more information.
Monday Communion
A communion service will be held Monday February 18th at 2pm in the Chapel.  All are invited.