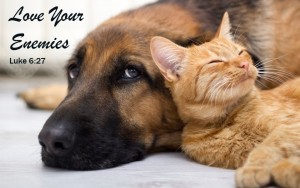 International Women's Day Retreat
There are only 8 spaces remaining for the International Women's Day retreat to be held on Friday 8 March at CAFÉ + WORKSPACE (268 Pirie Street, Adelaide).  Speakers include: Sharonne Price, Bindy Taylor & Lauren Andris who will present on the theme of 'Balance'. Beginning at 9.30am and running until 4pm, the cost is $50 which includes morning tea, lunch and a journal. . Register here. View the Facebook event page here.
BCUC Council February NewsAt the January BCUC Council Meeting the following office bearers were elected unanimously:
Chairperson : Ian Olver
Deputy Chairperson: Thomas Pruszinski 
Treasurer: Gill Cibich 
Secretaries: Sarah Randall & Chris Lake
On Saturday 23 February the Council held a Retreat at the home of Ian and Jenny Olver at Carrickalinga.  Please faithfully uphold the council in your prayers for the Retreat and during the year. – Chris Lake, Secretary BCUC Council.
Pancake Day
Shrove Tuesday and pancakes – what perfect partners
Sunday March 10 between services – wonderful, delicious pancakes, jams, maple syrup and cream.  Please join the Junior Church in raising funds to bring hope, love and opportunity to people in need. Your coin donation will assist the work of Uniting Communities. We look forward to sharing this fun time with you.  – Heather Walraven
Monday Day Fellowship
March 4,  1:30pm.  Treasured Memories with Isabel Williams OAM JP.
BCUC Saturday Friendship Club
The next meeting is on Saturday March 16. The speaker is Eva Temple : "My Unbelievable Survival Story". Usual time of 7:15pm for a 7:30pm start. Please bring a basket supper. All visitors welcome.
Hizbiz
The first Hizbiz lunch meeting for this year is at 12 noon on the February 26. at the Marryatville. All men welcome.
World Day of Prayer 2019
Slovenia : Come everything is Ready
Friday March 1,  10am
St David's Anglican Church