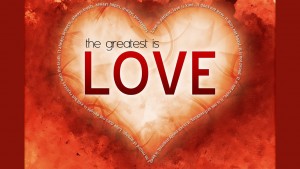 mainly music
will start on February 4th, tomorrow from 10.00am-11.30am. The programme is action packed with half an hour of singing, rhymes  and dancing for children. Morning tea & playtime follow. mainly music is held on Mondays during school term.  If you know a parent, grandparent or carer with children between 0-5 years, suggest that they join in mainly music. There is information about mainly music at www.mainlymusic.org.au, our BCUC web site, or phone Chris Lake. It's great way to start the week!
Australia Day Honours 2019
In the Australia Day awards one of our BCUC members, Ann Buchan,  was awarded an OAM for service to medicine as a neurological physiotherapist. Congratulations Ann!
Wednesday 9:30am Prayer Group
The prayer group plus short bible study which meets Wednesday mornings at 9.30am resumes Feb 6th and new members are warmly welcomed.  We follow the lectio divina method of listening to God's message in the Bible. Come along and see if this is a helpful method for you.
The Blessings Course
This 7 session course is based on the popular books, "The Grace Outpouring" and "The Way of Blessing". It is God's desire to bless – both people and situations, and we can be his agents. This inspiring and Bible-based study will be held on the 2nd and 4th Tuesdays of the month, 10am upstairs in the church.  We would love to have new people join us. Enquiries to Colette Williams.
BCUC Saturday Friendship Club
The first meeting for 2019 will be the traditional Mystery Bus Trip on Saturday February 16th leaving the Burnside City Council car park, promptly at 6-00 pm. The cost will be $25.  A booking slip will be inserted in the 2019 programme,  available from this Sunday. Please pay Peter Foord before Sun 10th Feb. by placing money and booking slip inside a named envelope.  Limited seating so be early.
Seniors Second Sunday Lunch
Next Sunday February 10th, 12noon until 2.30pm. Come and join us for friendship, fun and food. Chicken & Salad plus a fruit platter. Please see Anita Wheaton for more information.