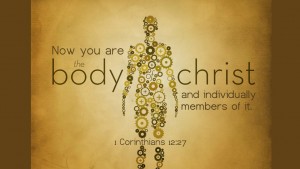 Induction Service – Rev Dr. Benji Callen
Friday 1st February,  7:00pm at BCUC
Informal supper following.  All are invited to welcome Benji, Nicole and family.
The Blessings Course
This 7 session course is based on the popular books, "The Grace Outpouring" and "The Way of Blessing". It is God's desire to bless – both people and situations, and we can be his agents. This inspiring and Bible-based study will be held on the 2nd and 4th Tuesdays of the month, 10am upstairs in the church.  We would love to have new people join us. Enquiries to Colette Williams.
Hizbiz
The Hizbiz new year will begin at BCUC on Tuesday Jan 29th at 6 pm with a fish and chips meal ($10) followed by "Hidden Figures", a true background story about the launch into orbit of John Glenn.  To help plan catering please contact Leigh Duffett or Rex King.
BCUC Saturday Friendship Club
The first meeting for 2019 will be the traditional Mystery Bus Trip on Saturday February 16th leaving the Burnside City Council car park, promptly at 6-00 pm. The cost will be $25.  A booking slip will be inserted in the 2019 programme,  available from this Sunday. Please pay Peter Foord before Sun 10th Feb. by placing money and booking slip inside a named envelope.  Limited seating so be early.
World Leprosy Day
Event to be held at Knightsbridge Baptist Church, 455 Glynburn Road, Leabrook on February 10th at 2.20 p.m.  Dr. Famkima Darlong will tell a powerful story of individuals' lives changed, families reconciled, and children set free from stigma, fear and disadvantage.
BICC Prayer Breakfast
Burnside Interchurch Council is having a prayer breakfast at St David's Anglican Church on Saturday February 2nd at 7.30am.  Please come and join in an excellent breakfast and a friendly chat.  Then pray for the work of the Council – especially its Schools Ministry – and the needs of our community and the world.
Old Calendars
can be left at the reception desk for Di Croft to use to decorate shoeboxes for Operation Christmas Child.