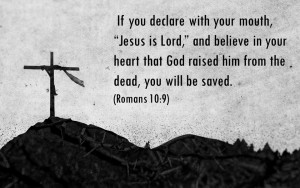 Lent :The Cross and Us
Beginning today, and throughout Lent, we will be using our sermons to explore the theme of the cross and what it means for us in our lives.  We will be looking at this theme through the eyes of different New Testament writers.
Non Geographic Presbytery
Information Night
Teams, Leaders, and Council members are invited to join Benji and Rob in attending  an info night at Playford UC on Tuesday 19 March to find out all about the vision and heart of the New NGP. This event will help to inform our conversations as we consider whether the NGP is the right home for BCUC in the new Presbytery Restructure.   Please RSVP to our admin email address.
Family Fun @ 5
is on April 6th This is advance notice so that you can book the date! The theme is "Why is Easter so exciting?" As Easter is in the holidays this year, we are not having FF@5 on Good Friday but on April 6th.
BCUC Saturday Friendship Club
The next meeting is on Saturday March 16. The speaker is Eva Temple : "My Unbelievable Survival Story". Usual time of 7:15pm for a 7:30pm start. Please bring a basket supper. All visitors welcome.
KCO Update
KCO is nearly here. Registrations close on 13th March so please don't delay. Remember to use the discount code 'burnside' and there will be no cost.  Lisa Price has the iron transfers for our yellow T-shirts, so catch her on Sunday morning. Thanks for the monetary donations. The sparkly KCO cash box will be on the morning tea table on the 10th and 17th. A form for donations of cakes and biscuits will be in the foyer and… thanks so much for your never-ending prayers.
Easter Puppet Show in Local Schools
The Easter Play in schools this year will be an interactive puppet show.  We need volunteers in March to help make props.  During the performances in schools in the first or second week of April, we need child-safe helpers and people to help set up and pack up. As always, we also need people to pray! If you have some experience using a puppet, we would also love to hear from you!!  Rehearsals are only required for the puppeteer and the main presenter. Please contact Ally at 0432 144 912 or alisonelrussell@gmail.com as soon as possible if you can help!