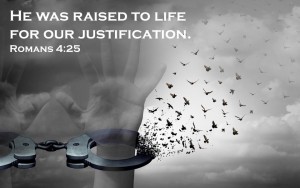 Congregational Meeting
April 7th 2pm at BCUC
Business:
Audited Financial Statements
Minister's Report
Church Council Report
Newcomers Welcome Tea
Saturday 30 March 2019, 2pm
If you are new to BCUC this year or were not able to attend the WELCOME TEA we had last year, you are warmly invited to attend the next WELCOME TEA.  Come and meet other new people, meet and make friends with established members of the congregation and become part of the God community of BCUC. Please let Gaynor, Rob or Merle know if you plan to attend ( for catering purposes).
KCO Update
We have 45 people going to KCO next week including 30 children. Pray for us.
The KCO cash box for donations is in the foyer.  You can also sign up to contribute biscuits or cake to feed those hungry people. Thank you so much for your continued support. We can feel the hand of God guiding the whole process.
Lent : The Cross and Us
Throughout Lent, we will be using our sermons to explore the theme of the cross and what it means for us in our lives.  We will be looking at this theme through the eyes of different New Testament writers.
Family Fun @ 5
is on April 6th This is advance notice so that you can book the date! The theme is "Why is Easter so exciting?" As Easter is in the holidays this year, we are not having FF@5 on Good Friday but on April 6th.
Dr John's Pantry
This week, one for the connoisseurs: QUINCE JELLY. Also,  a new batch of Fruit Chutney – enjoy !
Pancake Day Update
The Junior Church  would like to thank you so very much for helping us raise funds to assist the work of the Uniting Communities last Sunday.  With your wonderful support we raised $319.
Easter Puppet Show in Local Schools
Volunteers needed. Contact Ally at alisonelrussell@gmail.com or 0432 144 912 or as soon as possible if you can help!
Non Geographic Presbytery
Information Night
Teams, Leaders, and Council members are invited to join Benji and Rob in attending  an info night at Playford UC on Tuesday 19 March at 7:30pm to find out all about the vision and heart of the New NGP. This event will help to inform our conversations as we consider whether the NGP is the right home for BCUC in the new Presbytery Restructure.   Please RSVP to our admin email address.