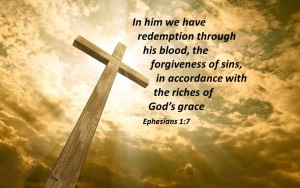 Congregational Meeting
April 7th 2pm at BCUC
Business:
Audited Financial Statements
Minister's Report
Church Council Report
Newcomers Welcome Tea
Saturday 30 March 2019, 2pm
If you are new to BCUC this year or were not able to attend the WELCOME TEA we had last year, you are warmly invited to attend the next WELCOME TEA.  Come and meet other new people, meet and make friends with established members of the congregation and become part of the God community of BCUC. Please let Mick know if you plan to attend, 8338 2621 ( for catering purposes).
Hizbiz
The next Hizbiz lunch meeting is at 12 noon on the 26th March at the Marryatville. All men welcome.
Dr John's Pantry
This week, one for the connoisseurs: QUINCE JELLY. Also,  a new batch of Fruit Chutney – enjoy !
Lent : The Cross and Us
Throughout Lent, we will be using our sermons to explore the theme of the cross and what it means for us in our lives.  We will be looking at this theme through the eyes of different New Testament writers.
Monday Day Fellowship
The fellowship will next meet on Monday April 1st at 1:30pm. Come  listen to Benji share his story with us.  Members should invite friends and bring a plate for afternoon tea. See Ruth Daws for more information.
Family Fun @ 5
Easter Family Fun @ 5 on 6th April is seeking helpers! Would you be able to make a tuna bake? (Recipe and main ingredients supplies.)  Can you help sometime between 4.15 to 7.15pm on the day? There are many ways in which you can help: In the kitchen, with craft, talking to families, setting up, cleaning up, as  photographer, lighting & sound for the story.  Speak to Heather Walraven, Leonie Clarke or Chris Lake if you have any queries.  Sign sheets are  up in the foyer after church.
KCO News
We know you are missing us but we are at Victor Harbor for KCO and we are having an awesome time. Please remember to keep praying for us. See you all next week!
Personal Prayer
Prayer is available after the 10:30 service in the Café.
Lent Event 2019
Cash donations can be placed directly in the marked box in the foyer.