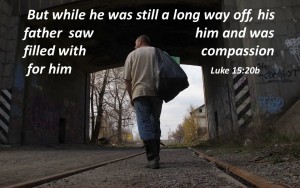 Entertainment Books
Entertainment Books are again on sale. Books or digital memberships are $70 each, $13 of which goes towards support for mission. To order, call Rita Bottrill  on 0401 838 641 or email bottrill @chariot.net.au. You can also order and pay online here.
Congregational Meeting
April 7th 2pm at BCUC
Business:
Audited Financial Statements
Minister's Report
Church Council Report
KCO News
Last weekend was KCO and we had a brilliant time. Thanks so much to everyone for your contribution to and support of this annual event. It was marvellous. Thank you particularly for covering the weekend with your prayers. Look for more news in Chats.     – Gaynor Strapp
Easter Postcards
Today you will have received our Easter postcard inserted in the newsletter.  Please take it home, note the dates and times of services and prayerfully consider passing it on to a friend, family member, or neighbour.  Extra cards are available in the foyer to be given out to visitors to our building and for you to take as needed.
Monday Day Fellowship
The fellowship will next meet on Monday April 1st at 1:30pm. Come  listen to Benji share his story with us.  Afternoon tea is provided.  $3 donation.  Please bring along new members.  We welcome men as well to our fellowship. See Ruth Daws for more information.
Family Fun @ 5
Easter Family Fun @ 5 on 6th April is seeking helpers! Would you be able to make a tuna bake? (Recipe and main ingredients supplied.)  Can you help sometime between 4.15 to 7.15pm on the day? There are many ways in which you can help: In the kitchen, with craft, talking to families, setting up, cleaning up, as photographer, lighting & sound for the story. Speak to Heather Walraven, Leonie Clarke or Chris Lake if you have any queries. Sign sheets are up in the foyer after church.
Lent Event 2019
This year, our focus is on saving lives through health education, preventing violence against children and raising up new leaders in Timor Leste, Southeast Asia's poorest nation. Donate directly online at  lentevent.com, or use the Uniting World Appeal Envelope and post it yourself.  Cash donations can be placed in the marked box in the foyer.