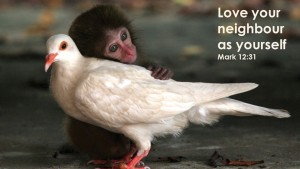 AGM
Please join us for our AGM on
Sunday November 25 at 2pm.
Reports will be available
next Sunday November 11.
---
Monday Day Fellowship
Our next meeting is Monday November 5 at 1.30pm.  Heather Maynard who works untiringly for Lifeline will speak about the history and development of this life saving service.  We encourage all members to attend and invite a friend. Ruth Daws, Coordinator.
---
Christmas Cards
Christmas cards in aid of U.C. missions will not be sold today, but will be available again next Sunday and on following Sundays.
---
Barnabas Fund Event @ BCUC
Come and hear Patrick Sookhdeo speak on current trends in Christian Persecution.  You will get insights to guide your prayers for our suffering brothers and sisters. Saturday November 10, 9:30am. A flyer is available at the front desk.
---
BCUC Saturday Friendship Club
Our Christmas dinner will be held on Saturday November 17, 6:15pm. There will be a three course meal and entertainment. The theme is "a traditional Christmas". Cost is $35.00 to Peter Foord. BYO Drinks. Booking deadline November 11.
---
Seniors Second Sunday Lunch
Sunday November 11, 12noon until 2.30pm. Come and join us for friendship, fun and food. Chicken & Salad plus a fruit platter. Please see Anita Wheaton for more information.
---
Sizzling Sausages – A Church for Oodnadatta
The children of BCUC invite you to their sausage sizzle to help raise funds to build a Church for Oodnadatta.  Sunday November 11 at 10:00am between services in the foyer.
---
BCUC Cares – Christmas Hamper
Hamper donations for families in need may be placed in the usual marked boxes in the church foyer, now through  December 16. Suggested Christmas Hamper items can be found on a list available at the front desk.
---
Rob on Leave
Rob will be on leave from Thursday  November 8 through Tuesday November  13 inclusive.