Let God reboot your life (Job 23:1-9, Job 23:16-17, Hebrews 7:23-28)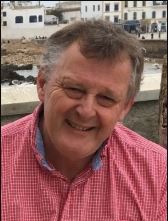 Rev Trevor Klar, 11 November, 2018
preached at a
Sunday Morning
service
This week I encourage you to consider how unexamined values and behaviours may be stunting your growth in discipleship. I encourage you to bring these matters before God, to do some soul-searching and leave behind values and behaviours that hamper our growth into Christian maturity.
Job 23:1–9 (Listen)
23:1 Then Job answered and said:
2 "Today also my complaint is bitter;
my hand is heavy on account of my groaning.
3 Oh, that I knew where I might find him,
that I might come even to his seat!
4 I would lay my case before him
and fill my mouth with arguments.
5 I would know what he would answer me
and understand what he would say to me.
6 Would he contend with me in the greatness of his power?
No; he would pay attention to me.
7 There an upright man could argue with him,
and I would be acquitted forever by my judge.
8 "Behold, I go forward, but he is not there,
and backward, but I do not perceive him;
9 on the left hand when he is working, I do not behold him;
he turns to the right hand, but I do not see him.

(
Job 23:16–17 (Listen)
16 God has made my heart faint;
the Almighty has terrified me;
17 yet I am not silenced because of the darkness,
nor because thick darkness covers my face.

(ESV)
Hebrews 7:23–28 (Listen)
23 The former priests were many in number, because they were prevented by death from continuing in office, 24 but he holds his priesthood permanently, because he continues forever. 25 Consequently, he is able to save to the uttermost those who draw near to God through him, since he always lives to make intercession for them.
26 For it was indeed fitting that we should have such a high priest, holy, innocent, unstained, separated from sinners, and exalted above the heavens. 27 He has no need, like those high priests, to offer sacrifices daily, first for his own sins and then for those of the people, since he did this once for all when he offered up himself. 28 For the law appoints men in their weakness as high priests, but the word of the oath, which came later than the law, appoints a Son who has been made perfect forever.
(ESV)